Our Challenge
What are your first memories of baseball? Maybe it was a Dodger Dog and some nachos with your Dad. What about your first concert? Your first ticket stubs take you back to the thumping of the bass. ScoreBig is helping create these memories everyday by making sports, concerts, theater and event tickets more accessible. Bad Features was challenged with creating ScoreBig's first mobile app for ticket buying. We were asked to solve challenges in a complex purchase funnel and to improve conversion from ScoreBig's website e-commerce experience. The team brought events to life through interactive maps and created a product allowing ticket buyers to easily navigate below box office primary and premium secondary inventory in one place. The only place you can do that.
Product Discovery
Data Analysis
Competitive Analysis
Definition and proposal of new user interaction
User Experience and Visual Design
Wireframing
Prototyping
User Testing
Design
Asset Delivery
Product Management
Documentation and Story Writing
Agile Methodology alongside ScoreBig's internal technology team
Data Analysis and optimization of the mobile and web products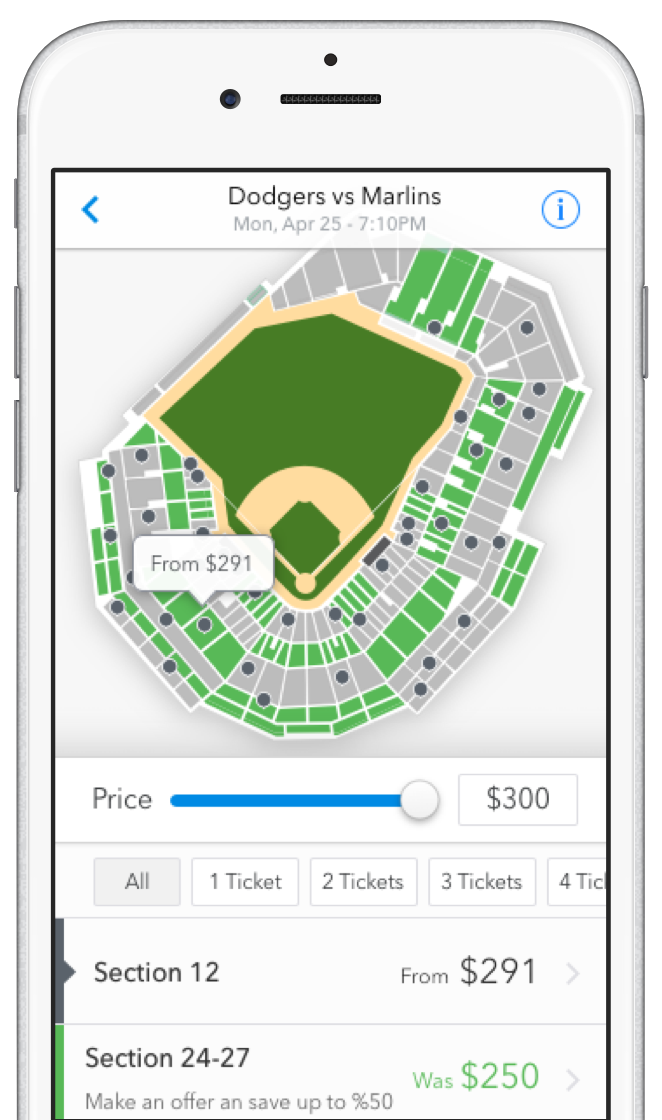 Result
ScoreBig saw an immediate 500% improvement in e-commerce conversion in their newly launched iPhone app compared to their website. Following these huge results, we were tasked with redesigning the user experience of their web e-commerce funnel.
The first iteration resulted in a doubling of e-commerce conversion on the ScoreBig.com website!